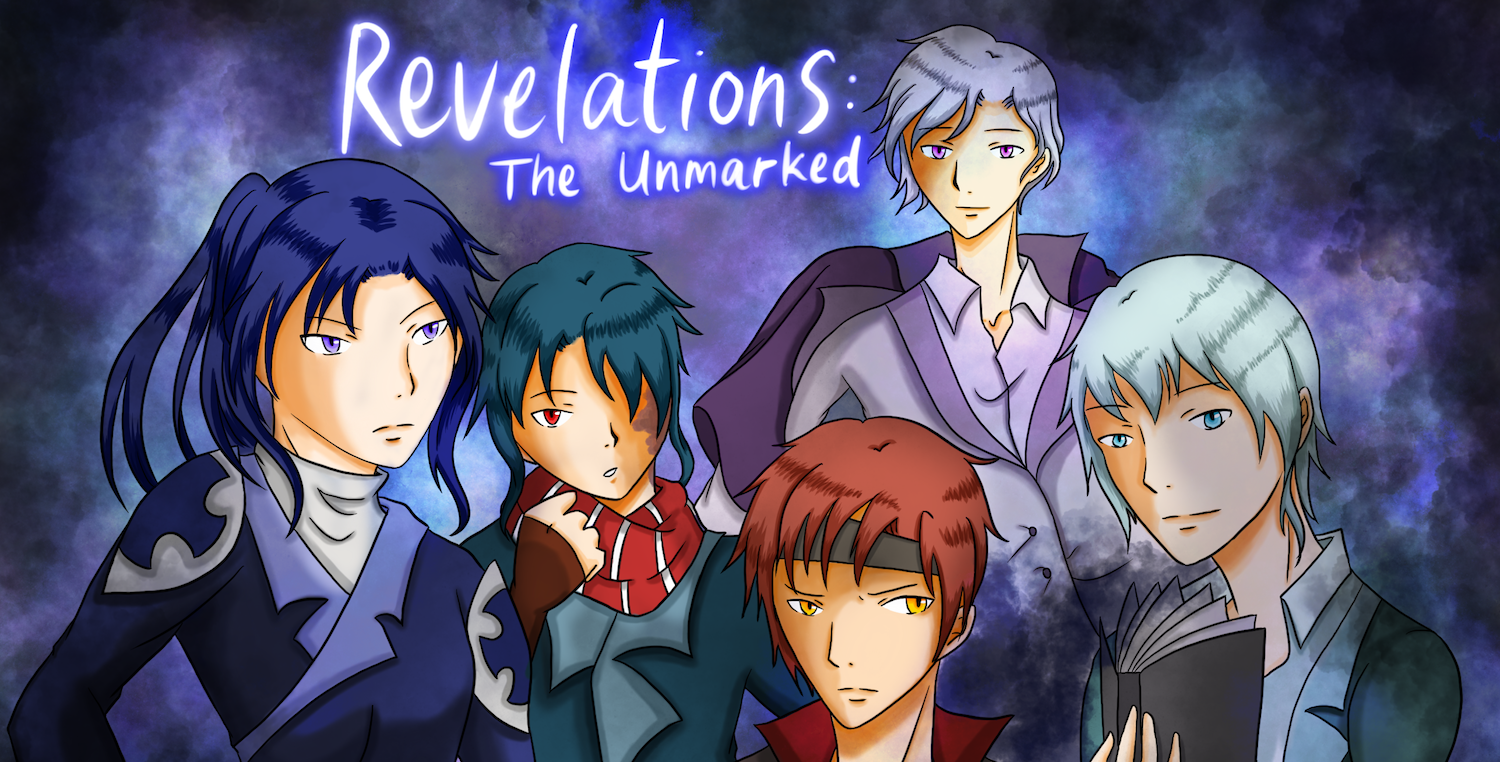 Revelations: The Unmarked [DEMO]
Revelations: The Unmarked (DEMO) is out!
---
The demo for this VN is out! It's approximately 1-2 hours.

Please note that although it is partly inspired by the Book of Revelations, it is completely fictional, and no offence to any race, religion or belief is intended.
Full game will (probably) have:
Approximately 50,000 words (unless I chalk up another plot twist)
5+ CGs
5 endings
GUI revamp
A music gallery
Unlockable CG gallery
A good ol' tragedy (AHAHAHAhahahha... ha.)
Well, enjoy the ride!
Files
RevelationsTheUnmarked-1.0-win.zip
210 MB
93 days ago
RevelationsTheUnmarked-1.0-mac.zip
208 MB
93 days ago
RevelationsTheUnmarked-1.0-linux.tar.bz2
212 MB
93 days ago
Get Revelations: The Unmarked [DEMO]